Well-Known Member
E51 Owner
Started this thread before, but couldnt find the orignal, so starting a new one, as some were asking for pix of installing new stainless steel scuff plates I got imported from Malaysia.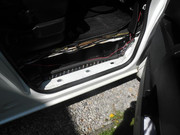 So, popped out the plastic step and ensure the wiring (for the power) was correctly threaded through. I wired this in behind the stereo head unit and it had two wires, one to go down each side of the car, then with two connectors a couple of feet apart for front a back doors.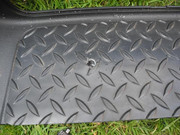 Drilled a 12mm hole through the step for the new power cable.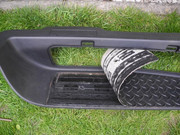 Pulled off this top rubber step, so the new steel step fits down flush.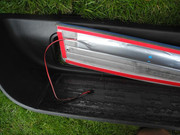 Threaded the power cable through the hole so it can connect to the main power cable inside the footstep.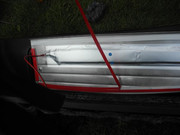 Took off the Blue Peter stick back plastic strip (although I was informed it was 3M so should hold firm).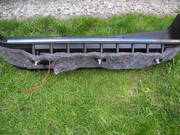 Then start to stick the new scuff plate into position. (Dont push down hard on the floor, as i found out to horror I broke a couple of the plastic poppers underneath - so only made that mistake on the first step).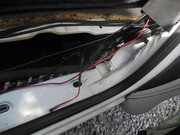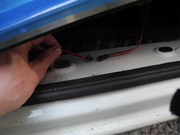 Fit the step back into the door but before popping back in, made sure I connected the power connector.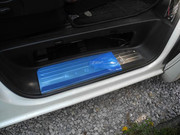 Once popped back in place, had the chance then to push down the new plate into place to ensure stuck properly, although it wasnt a great stick at this stage.
So the two stainless steel screws came on very handy. Made sure I pushed the plate down firmly whilst screwing down to ensure a good fit. The screw goes in nice and tight to really hold down the plate well. One screw either end of the plate holds it in place great.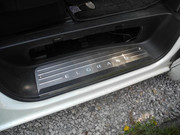 Then just stand back and admire with a beer and a pat on the back after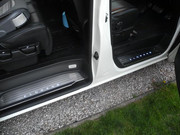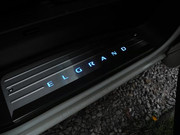 Threading the power cable took a bit of time, as I had to take out the glove box to thread behind and down, and also through the steering wheel panel and down. Once that had been down, probably about 10 minutes per step, so overall just over an hour.