Well we managed a meet up at Route 38 dinner this Sunday 20TH !!! ( thanks Barney for arranging)...
I would like to thank all for taking part ( even if you could not make it ) , it was great to meet other Elgrand owners and have a chat!!
Funny thing is within a month , we are all new owners of the Elgrand and they are E51s - and we all mentioned we want to go away camping in them!!!
Barney had some ideas ( thank you Barney
) for future meets , so we have some ideas what we the men and ladies would like to do as per meetings!!
Seeming we are all thinking of camping , i have a drive away awning i have yet to try so mentioned a meet up to set it up so other members can see what the lay out is like and examine for themselves!!!
Heres some photos....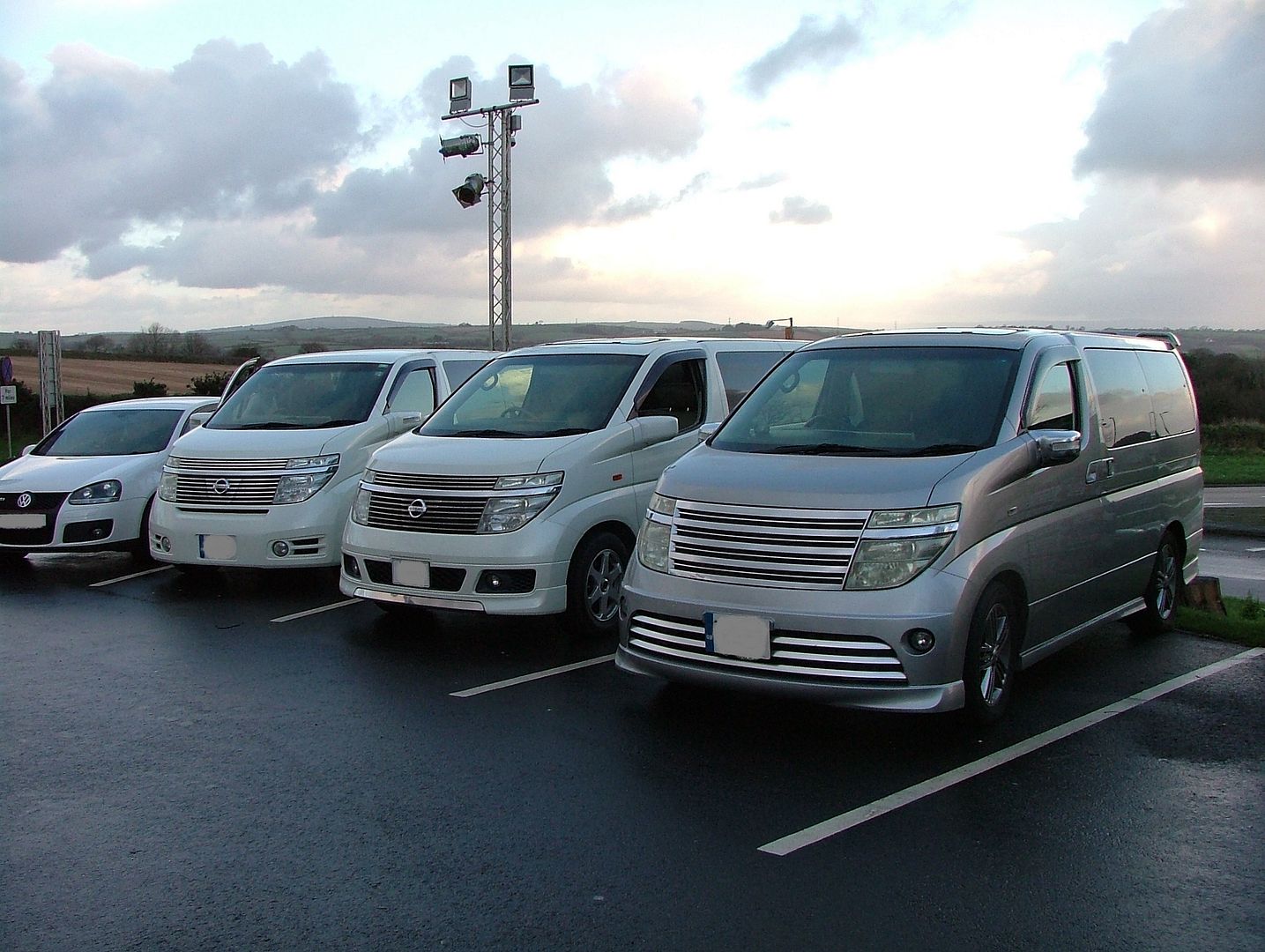 And not forgetting PaulOs new boot mounted ariel for her future DAB radio !!!:rofl:
Thanks to Paula and her Freddie for making the trip down and to Barney , his wife and Freddie for making the trip too!!!
Sharon and myself enjoyed your company and hope you all enjoyed it too!!!
Last edited by a moderator: