Well-Known Member
Premium Member
E51 Owner
Well I thought i should start up a project thread for my 2003 E51.
Sourced by myself in the Japanese auctions, i wanted something different, something with low miles and low suspension.
I found this.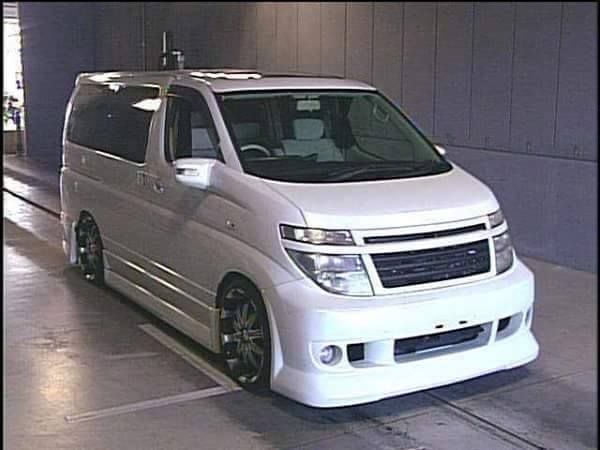 22000 genuine miles,full ken style bodykit, aftermarket exhaust, aftermarket suspension, 20 inch verde wheels, blinkered mirrors, few little bits inside and some curtains.
It arrived with the agent in the first week of july, got delivered to us mid july, always had a few mods on my mind but after spending hours on noppin i found there was going to be a fair bit more i wanted to do.
First job was to remove all the wiring and stereo system that wasnt needed, that was a job on its own, 2 panasonic dvd players, panasonic tv, panasonic multimedia centre and a bin bag full of wiring!
Decided to do away with all the walnut trim that came with it, so off to noppin i went and bought a set of 3d stick on piano black trim to stick over the walnut, a new centre radio surround ready for an android double din, a set of light up door steps, a rear drop down screen and a front original fit screen and an auto folding mirror box.
Safe to say my first noppin purchase wasnt the greatest, found that the rear screen is not really any good, the front screen wont work as i dont have the correct wiring for it and the auto mirror device i bought is for a late e51 and wont fit.
So back to noppin and bought a full set of interior leds, a usb/internal temp gauge that fits the standard size dash aperture, a set of ox blacky wind deflectors, some more bits of trim and a set of steering wheel controls for the stereo.
Last edited by a moderator: